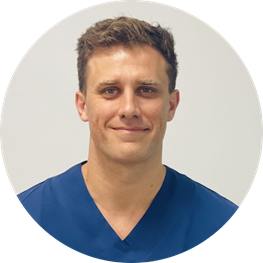 Specialities
Gynaecology
Maternity (Obstetrics)
Mater Hospital, North Sydney, NSW
North Shore Private Hospital
Suite 7, Level 3 / 3 Westbourne st
St Leonards, NSW 2065
T: (02) 9191 7432
F: (02) 8365 3223
Bigge St. Medical Centre
Suite 5 / 42 Bigge st.
Liverpool, NSW 2170
T: (02) 9191 7432
F: (02) 8365 3223
Biography
Dr Kieran McCaffrey is an Obstetrician and Gynaecologist, having trained through Royal North Shore Hospital in Sydney.
Dr. McCaffrey completed his medical degree at The University of Notre Dame and subsequently earned a Masters of Surgery at The University of Sydney. An active contributor to medical education, Dr. McCaffrey holds the position of an Adjunct Lecturer, dedicating his expertise to teaching both medical students and junior doctors.
Specialized training at the Royal North Shore Hospital has enabled Dr. McCaffrey to hone his skills, particularly in high-risk obstetric care and management, as well as advanced laparoscopic surgery. His commitment and proficiency in the field were recognized when he became a Fellow of the Royal Australian and New Zealand College of Obstetricians and Gynaecologists.
With a distinct passion for obstetric and pregnancy care, Dr. McCaffrey expertly manages both normal and high-risk pregnancies. He continually seeks to advance his practice through research and incorporation of the latest technologies. He plans to offer patients surgical procedures using the robotic-assisted Da Vinci Xi system, ensuring that his practice remains at the forefront of medical advancements.
Service and community engagement play a crucial role in Dr. McCaffrey's life outside of his medical practice. He volunteers as a surf-life saver at Bronte SLSC and provides indispensable medical care to the homeless through Street Side Medics. His role as a Medical Officer with the Australian Defence Force Army Reserves further illustrates his commitment to serving his community and country.
Hailing from a sizable family of 11 children and continuing a legacy of medical practice established by his father and grandfather, both obstetricians, Dr. McCaffrey brings a wealth of personal and professional understanding to his practice.