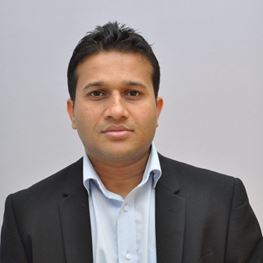 Dr Kiran Tippur
MBBS, PGDipPainMedicine, FANZCA, FFPMANZCA, FCARCSI
Languages: English, Hindi
Areas of Interest
Acute pain
Chronic spinal pain
Neuropathic pain
Neuromodulation in pain management
St Vincent's Private Hospital Werribee, VIC
St Vincent's Private Hospital Werribee
240 Hoppers Lane
Werribee VIC 3030
Biography
Dr Kiran Tippur is a pain physician practicing all aspects of pain medicine. His special interests include acute pain, chronic spinal pain, neuropathic pain, and the use of neuromodulation in pain management.
Dr Tippur provides multidisciplinary pain management plans, working with a team of physiotherapists, clinical psychologists, occupational therapists and clinical nurse practitioners to improve quality of life for all his patients.
Kiran completed his medical training in India before moving to Scotland for specialist training in pain medicine and anaesthesia at the prestigious Glasgow and West of Scotland School of Anaesthesia. He worked as a consultant in anaesthesia and pain medicine at Colchester University Hospital in Essex before deciding to emigrate and make Australia his home.
He completed his pain fellowship at the Alfred hospital and the Barwon Health Services, and pursued further training and experience in the management of cancer-related pain at Peter MacCallum Institute.