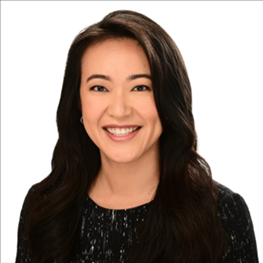 Specialities
Breast
Cancer
General Surgery
St Vincent's Private Hospital Sydney, NSW
Suite 1406, Level 14
Sr Francis McGuigan Wing
St Vincent's Private Hospital Sydney
406 Victoria Street
Darlinghurst NSW 2010
Biography
Dr Kuan-Chi Wang is a female breast surgeon at St Vincent's Private Hospital Sydney, who treats both benign & malignant breast disease requiring surgical assessment, intervention or follow up.
Dr Wang received her Bachelor of Medical Science with Honours from the University of Sydney in 2003 and continued with her training to complete her Bachelor of Medicine and Surgery in 2007. With a strong interest in providing women with treatment options that address the physical, mental, and psychosocial aspects of breast disease, Dr Wang undertook fellowship training in breast oncoplastic surgery. Specifically, 18 months at the Paris Breast Centre with internationally renowned oncoplastic breast surgeon, Dr Krishna Clough.
As a female breast surgeon, Dr Wang believes in the complete excision of breast tumours with the integration of plastic techniques to maintain breast shape and for prevention of major deformities. Her other areas of expertise include:
- All reconstruction (except free flaps)
- Augmentation of reduction to the contralateral side for symmetrisation
- Augmentation for patients with asymmetrical hypotrophic breasts
- Reduction for patients with hypertrophic breasts
- Prophylactic mastectomy and reconstruction for women concerned with BRAC1 or BRAC2 gene mutations
Dr Wang also strongly believes in on-going education and giving back to the community. She is currently a conjoint lecturer at the University of New South Wales and is involved with multiple fund-raising charities.