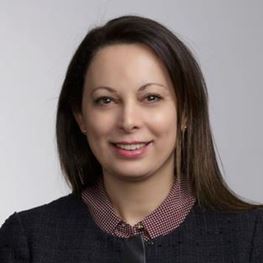 Dr Laila Girgis
MBBS(Hons), PhD(Immunol), FRACP
Languages: Arabic, English
Areas of Interest
Rheumatoid arthritis
Inflammatory rheumatic diseases
Biologic therapy
General rheumatology
St Vincent's Private Hospital Sydney, NSW
Suite 401
St Vincent's Clinic
438 Victoria Street
Darlinghurst NSW 2010
T: (02) 8382 6730
F: (02) 8382 6731
Biography
Dr Laila Girgis is a rheumatologist with a practice located in Darlinghurst. She has a particular interest in rheumatoid arthritis, inflammatory rheumatic diseases, biologic therapy and general rheumatology.
Dr Laila Girgis teaches both undergraduate students and basic physician trainees, as well as supervising immunology advanced trainees and senior resident medical officers.
In addition to clinical work and teaching, she has maintained research interests and links with research groups. Laila is a member of the Triple I Autoimmunity Group of SPHERE, and is a member of OPAL (Optimising Patient outcomes in Australian Rheumatology).
Affiliations & Memberships