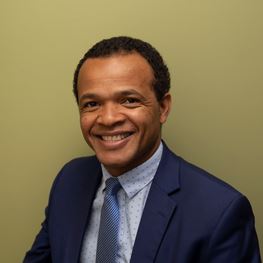 Specialities
Maternity (Obstetrics)
Gynaecology
Areas of Interest
Low- and high-risk pregnancy
Fertility management
Minimally invasive surgery
St Vincent's Private Hospital Toowoomba, QLD
Toowoomba Obstetrics and Gynaecology
Unit 8
7–11 Scott Street
Toowoomba QLD 4350
T: (07) 4592 8350
F: (07) 4592 8351
Care Fertility
Suite 109
15 Scott Street
Toowoomba QLD 4350
T: (07) 4639 5699
F: (07) 4639 5688
Biography
Dr Lanziz Homar is an obstetrician and gynaecologist offering compassionate, respectful and highly personalised care that supports women through all stages of their lives.
Dr Lanziz Homar is an Australian-trained, fully qualified specialist in obstetrics and gynaecology with a particular interest in fertility management. Working closely with local midwives, he's enthusiastic about supporting the needs of expectant couples who want to experience natural birth with as little intervention as possible. He was the first obstetrician in Australia to become a Calmbirth® Educator.
Born in Madagascar, Lanziz moved to Australia and undertook obstetrics and gynaecology specialist training at the Canberra, Calvary and Launceston General Hospitals, before completing two years of advanced training in complex laparoscopy and vaginal surgery on the Gold Coast. In 2018, Lanziz received a Masters of Reproductive Medicine from the University of New South Wales.
Every year Lanziz travels back to Madagascar with other Australian health professionals for Australian Doctors for Africa, providing free consultations, surgery, and staff training in hospitals across the country.
Affiliations & Memberships