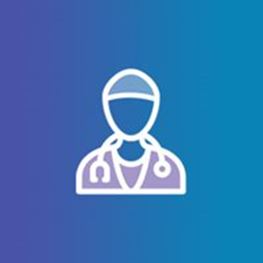 Dr Lee-Anne Mayer
MBChB, FRACP
Languages: English
Areas of Interest
Rheumatoid arthritis
Ankylosing spondylitis
Connective tissue disorders
Crystal-related arthritis
St Vincent's Private Hospital Sydney, NSW
Suite 505
St Vincent's Clinic
438 Victoria Street
Darlinghurst NSW 2010
T: (02) 8382 6570
F: (02) 8382 6549
Biography
Dr Lea-Anne May is an experienced rheumatologist handling the care of people with a broad range of rheumatology conditions.
Dr May treats rheumatoid arthritis, ankylosing spondylitis and related sero-negative arthritis, connective tissue disorders, vasculitis, and crystal-related arthritis. She sees patients with mechanical and non-inflammatory musculoskeletal pain disorders, and provides basic assessment of osteoporosis.
Lea-Anne is experienced in the use of rheumatology medications, including standard disease modifying agents, newer biological agents, and judicious use of corticosteroids.
She is well regarded for assessment of complex medical problems in terms of diagnostic work up and recommended courses of action. She has, over her time in clinical practice, valued a close-knit working relationship with a network of other medical and surgical specialties. She is happy to provide extended appointments at the request of patients and/or their GPs, especially for patients travelling long distances.