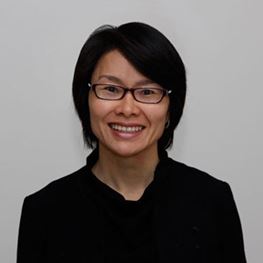 Specialities
Respiratory & Sleep Medicine
Mater Hospital, North Sydney, NSW
Mater Clinic
Suite 1.05
3-9 Gillies St
North Sydney NSW 2060
T: (02) 9975 4911
F: (02) 9975 4622
Suite 2, Level 2
49 Frenchs Forest Rd
Frenchs Forest NSW 2086
Biography
Dr Linda Seeto is a highly qualified sleep specialist who treats conditions that affect the breathing system.
Dr Linda Seeto has had a private consulting practice in respiratory and sleep medicine since 2000. She graduated from The University of Queensland and completed her clinical training at the Princess Alexandra, Royal Brisbane, Royal Women's, Royal Children's and Mater Hospital in Brisbane. Linda gained her Fellowship in the Royal Australasian College of Physicians, specialising in respiratory and sleep medicine after advanced training in Concord Repatriation General Hospital with secondment to Nepean Hospital, Penrith. At Concord, she was appointed as an honorary associate physician.
Linda graduated with her doctorate of Philosophy in 2005 through the University of Sydney. She was a research scholar at the ANZAC Institute, at Sydney University, at the National Heart and Lung Institute, Imperial College School of Medicine, London (UK) and the Royal Brompton Hospital, London (UK).
From 1998-2005, Linda was a clinical associate at Sydney University and held various appointments across this period including VMO at Strathfield Private Hospital, the Mater Hospital and Gosford Hospital. She was also senior staff specialist in the lung transplant unit at St Vincent's Hospital, Sydney.