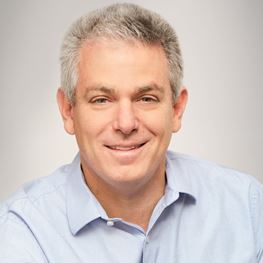 Specialities
Gynaecology
Maternity (Obstetrics)
Areas of Interest
Vaginal births after caesarean
Endometriosis
Polycystic ovarian syndrome
Laparoscopic surgery
St Vincent's Private Hospital Fitzroy, VIC
St Vincent's Private Hospital
Consulting Suites
Suite 2, Ground Floor
59-61 Victoria Parade
Fitzroy VIC 3056
T: (03) 9486 0366
F: (03) 9486 0377
Biography
Dr Lionel Steinberg in a Melbourne-based obstetrician & gynaecologist consulting at St Vincent's Private Hospitals. He is focused on maintaining a woman's reproductive health and will support you in your birthing preferences, while prioritising the safety of mother and baby.
Dr Steinberg is experienced in all facets of obstetrics and gynaecology, using the most advanced best practice methods. He aims to support women who wish for a low-intervention, vaginal birth, and he has a low caesarean rate.. Lionel is happy to help women achieve a vaginal birth after a previous caesarean section and also naturally birth babies who are breech.
He is experienced in diagnosing and treating all gynaecological issues, such as endometriosis, polycystic ovarian syndrome, uterine fibroids, infertility, menstrual disorders and general gynaecological issues.
Lionel graduated the University of Cape Town in 1983, before moving to Melbourne to specialise in obstetrics and gynaecology. He practised in England before moving to Melbourne. He is involved in training and increasing the skill levels of medical students and midwives in complicated vaginal births.