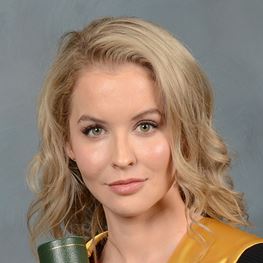 Dr Livia Williams
MBBS (hons), BMedSci (hons), FRACS
Languages: English
Areas of Interest
Coronary Artery Bypass Surgery
Structural Heart Disease
Valve Repair & Replacement
Aortic Surgery
PEARS
Carcinoid Heart Disease
St Vincent's Private Hospital Northside, QLD
St Vincent's Northside Specialist Centre
5 Hilltop Avenue
Chermside QLD 4032
T: (07) 3040 8415
F: (07) 3319 4648
St Vincent's Private Hospital Northside Consulting Suites
Level 5
North Lakes Specialist Medical Centre
6 North Lakes Drive
North Lakes QLD 4509
T: (07) 3040 8415
F: (07) 3319 4648
Biography
Dr Livia Williams is a Cardiothoracic Surgeon at St Vincent's Private Hospital Northside.
Dr Williams is a specialist Cardiothoracic Surgeon with an interest in coronary revascularisation, valvular surgery and aortic surgery, including PEARS. She holds a Fellowship in Cardiothoracic Surgery (FRACS) with the Royal Australasian College of Surgeons and in 2016 was appointed Staff Surgeon at the Prince Charles Hospital.
After graduating from Monash University with a Bachelor of Medical Science (hons) and a Bachelor of Medicine/Bachelor of Surgery (hons), Dr Williams undertook further training in Microsurgery as a Fellow at the O'Brien Institute, Melbourne. She completed her Cardiothoracic Surgery training across five major tertiary centres.
At the Alfred Hospital, Melbourne, Dr Williams commenced her training in heart failure surgery/transplantation and at the Austin Hospital she undertook a Fellowship with Professor George Matalanis, an expert in complex aortic surgery.
Alongside Dr Peter Tesar, Dr Williams established Australia's first formal PEARS program. Dr Williams encourages pre-operative rehabilitation ('prehab') to optimise recovery after open heart surgery.
Dr Williams is a Senior Lecturer at The University of Queensland and is actively involved in trainee surgeon education through the Royal Australasian College of Surgeons. She is also a member of the Board of Cardiothoracic Surgery.
Affiliations & Memberships