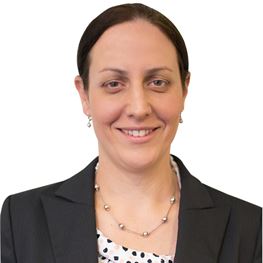 Areas of Interest
Transthoracic echocardiogram
Transoesophageal echocardiogram
Exercise stress echocardiogram
St Vincent's Private Hospital Toowoomba, QLD
Hearts 1st
Level 1, Entrance 3
St Vincent's Private Hospital
22–36 Scott Street
Toowoomba QLD 4350
T: (07) 4638 1544
F: (07) 4659 8782
Biography
Dr Loretta Carr is a diagnostic cardiologist specialising in multi-modality cardiovascular imaging which includes transthoracic, transoesophageal, exercise stress and dobutamine stress echocardiograms.
Loretta graduated from the University of Queensland with a Bachelor of Medicine, Bachelor of Surgery in 2006 and went on complete her advanced training in cardiology at the Royal Brisbane and Women's Hospital and The Princess Alexandra Hospital. Pursuing her passion for diagnostic cardiology, she then undertook a 2 year Fellowship in echocardiography and cardiac imaging.
Having grown up in the Darling Downs region and subsequently completing some of her training there, she realised the need for additional cardiac services that would allow patients to receive treatment in a local environment without having to commute to Brisbane. As such, she returned to Toowoomba in 2017 to commence private practice at Hearts 1st in St Vincent's Hospital.