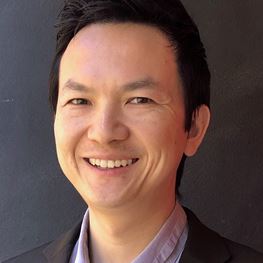 Specialities
Ear Nose & Throat (Otolaryngology)
Areas of Interest
Obstructive sleep apnoea and sSnoring
Nasal obstruction
Sinus disease
Lesions and tumours
Mater Hospital, North Sydney, NSW
Suite 303, Level 3
135 Macquarie St
BMA house
Sydney NSW 2000
T: (02) 9247 1762
F: (02) 9247 2141
Suite 6
12 Tryon Rd
Lindfield NSW 2070
T: 02 8090 2525
F: 02 8072 6838
Biography
Dr. Lyndon Chan is a paediatric and adult Ear, Nose and Throat Surgeon with subspecialty interest in sinonasal disorders, snoring and obstructive sleep apnoea.
Triple fellowship trained Ear, Nose and Throat Specialist with provision of management for all adult and children's ENT disorders.
After completing otolaryngology training in NSW, Dr Lyndon Chan undertook several fellowships with internationally renowned experts to consolidate and develop highly specialised and innovative techniques in ENT to offer patients in Australia.
Dr Lyndon Chan has public and private hospital appointments at all of the areas that he operates in and an academic appointment with The University of Wollongong. He is also a board member of the International Surgical Sleep Society (ISSS). These avenues allow ongoing contribution to medical advancement and research, and training the next generation of doctors and ENT surgeons.
He is committed to comprehensive, proficient, compassionate, and personalised patient care. You will receive the highest level of care recognised in Australia and internationally through his ongoing collaboration with ENT faculties in Asia and America.