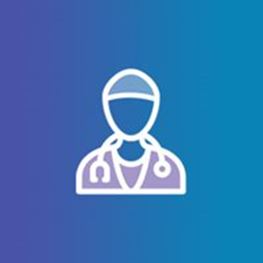 Areas of Interest
Sports injuries
Paediatric health
Women's health
St Vincent's Private Hospital Sydney, NSW
St Vincent's SportsMed
Suite 407
St Vincent's Clinic
438 Victoria Street
Darlinghurst NSW 2010
T: (02) 8382 6969
F: (02) 8382 6968
Biography
Dr Maja Markovic is a sports medicine physician with over 10 years' experience managing musculoskeletal injuries in both professional and recreational athletes.
Dr Maja Markovic was born in Serbia and obtained her Bachelor of Medicine at University of Belgrade in 1988. She moved to Sydney with her partner in 1989 and spent her intern and resident years at St Vincent's. Choosing to work in private general practice, Maja became a Fellow of the Royal Australian College of General Practitioners in 1997, before undertaking further training in paediatrics, completing a Diploma in Paediatrics in 1998.
Her interest in sport led her on a path to sport medicine career in 2000 and she successfully completed four years of specialist postgraduate training in sports medicine to become a Fellow of the Australasian College of Sports Physicians in 2005.
Maja has been involved in the medical management of professional athletes over the last 15 years, treating team members across a number of sports including rugby union (Wollaroos; Sydney University), rugby league (Manly Sea Eagles; Sydney Roosters), soccer (Wollongong Wolves), and women's basketball (Opals; Gems).