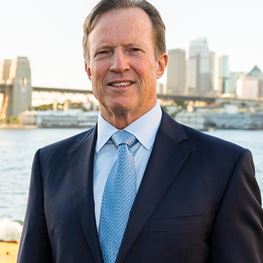 Areas of Interest
Hip and knee replacement
Knee arthroscopy
Anterior minimally invasive hip replacement
Mater Hospital, North Sydney, NSW
Suite 1.05, Mater Clinic
3 Gillies St
North Sydney NSW 2060
T: (02) 9950 4617
F: (02) 8904 9466
Suite 1
Jarett St Medical Centre
14-18 Jarrett St
North Gosford NSW 2250
Biography
Dr Malcolm Glase is an Australian-trained orthopaedic surgeon who specialises in hip and knee replacement and arthroscopic knee surgery.
Dr Glase completed his orthopaedic training in 1989 on the Australian Orthopaedic Association training program. Since 1990 he has performed over 6000 hip and knee replacements and uses the latest and most effective minimally-invasive techniques, computer navigation and computer-generated patient specific instruments. These methods assist to minimise post-operative pain, enable early mobilisation, speed recovery and optimise patient outcomes. Dr Glase specialises in anterior minimally-invasive surgery (AMIS®) for total hip replacement.
Malcolm is Australia's most experienced AMIS® hip surgeon and has successfully performed over 3000 anterior minimally-invasive total hip replacements. He also has Australia's largest series of bilateral AMIS® procedures with over 200 cases. AMIS® involves replacing the hip via the direct anterior approach. Since 2007, Dr Glase has performed over 1,500 direct anterior approach (AMIS®) cases and currently performs over 300 procedures per year.