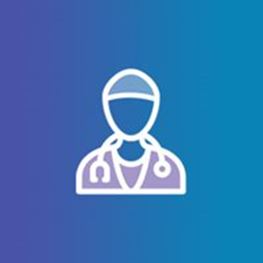 Areas of Interest
Cardiovascular risk factors
Diabetes
Assessment and management of dizziness
Fainting palpitations
St Vincent's Private Hospital Toowoomba, QLD
Specialist Medicine Toowoomba
Suite 12, Level 1, Entrance 2
St Vincent's Private Hospital
22–36 Scott Street
Toowoomba QLD 4350
T: (07) 4632 3442
F: (07) 4632 3492
Biography
Dr Manuprabha Ratnayake is a general physician committed to providing holistic care, believing that comprehensive treatment requires looking at patients as a whole instead of each body system.
Dr Ratnayake believes that collaborating with his patients facilitates treatment plans that are tailored to each person's specific needs, as well as improving their understanding of their health and wellbeing.
Manuprahba graduated from the University of Melbourne with a Bachelor of Medicine, Bachelor of Surgery. He went on to undertake his specialist general medicine training in Queensland and became a Fellow of the Royal Australasian College of Physicians soon after.
In 2013, Manuprahba relocated to Toowoomba and has been in private practice there for the last 7 years. He provides high-quality inpatient and outpatient follow-up care for the patients of St Vincent's Hospital.