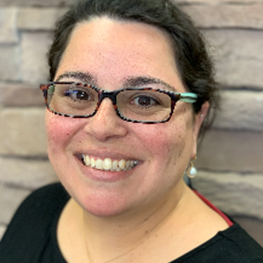 Specialities
Respiratory & Sleep Medicine
St Vincent's Private Hospital East Melbourne, VIC
Sleep Doctors Australia
Level 5
100 Victoria Parade
East Melbourne VIC 3002
T: 1300 246 100
F: 1300 246 101
Biography
Dr Mariannick Le Guen is a Fellow of the Royal Australasian College of Physicians specialising in Respiratory and Sleep Medicine.
She graduated from Monash University in 2000 and completed her physician training at Southern Health, the Geelong Hospital and Austin Health.
Dr Le Guen's experience includes all areas of sleep medicine, including sleep apnoea, narcolepsy, restless leg syndrome, circadian rhythm disorders, parasomnias and insomnia. She is a member of the Australian Sleep Association, American Academy of Sleep Medicine, the Thoracic Society of Australia and New Zealand as well as the American Thoracic Society.
Affiliations & Memberships