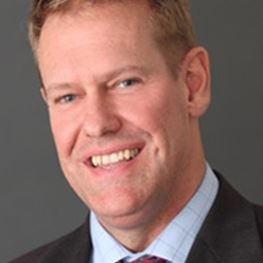 Areas of Interest
Hand and wrist surgery
Carpal tunnel syndrome
Wrist ligament injuries
Arthroscopy
Mater Hospital, North Sydney, NSW
Mater Clinic
Suite 1.08, 3/9 Gillies St
North Sydney NSW 2060
T: (02) 9971 6348
F: (02) 9982 4217
Northern Beaches Hospital
Suite 20, Level 7
105 Frenchs Forest Rd W
Frenchs Forest NSW 2086
Biography
Dr Mark Hile is a highly trained orthopaedic surgeon with particular expertise in hand and wrist surgery. He has vast experience in treating sports injuries and has a special interest in fracture healing and tendon repair.
Dr Mark Hile is an orthopaedic surgeon specialising in surgery of the wrist, hand and peripheral nerves. Common procedures include carpal tunnel release (both open and keyhole surgeries), trigger finger release, joint replacement, wrist arthroscopy, ganglion excision, and treatment of sports injuries. He has wide expertise in microsurgery, peripheral nerve surgery, arthroscopic procedures of the wrist, and all bone and soft tissue problems involving the hand, wrist and upper extremity. They include joint replacement and other procedures for arthritis, treatment of fractures, and tendon and ligament injuries.
Since starting in practice in 2001, Mark has developed his skills and experience in thousands of surgery cases. Originally a mechanical engineering graduate, Mark then went on to study medicine at Sydney University. This combined academic knowledge gives him a great insight into the mechanics of the hand and related parts.
Mark undertook his internship, resident medical officer posting and basic surgical training at Royal Prince Alfred Hospital, with advanced training completed at the Australian Orthopaedic Association Sydney Northside Training Scheme. During 2001, Mark was the Lincoln Centre Fellow at Royal North Shore Hospital Hand Surgery Department with Professor Michael Tonkin, and an honorary research fellow at Westmead with Professor David Little.
Committed to research, Mark has published numerous articles on fracture healing and tendon repair, and is a director of the Peninsula Orthopaedics Research Institute.