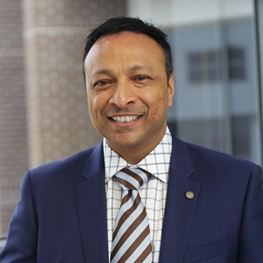 Areas of Interest
Radial & femoral access
Interventions including Rotablator™
PFO/ASD closure
Peripheral angiography
Mater Hospital, North Sydney, NSW
20/445 Victoria Avenue,
Chatswood 2065
T: (02) 9188 3010
F: (02) 9198 9536
308/13a Montgomery St, Kogarah 2217
T: (02) 9188 3010
F: (02) 9198 9536
Biography
As an interventional cardiologist, Dr Mark Nallaratnam has a particular interest in diagnostic coronary and peripheral angiography, complex percutaneous coronary and peripheral interventions, vascular medicine and ASD/PFO closure.
Dr Nallaratnam is an interventional cardiologist and vascular physician. He has a particular interest in diagnostic coronary angiography and complex coronary interventions. His other interests include vascular medicine and structural heart disease including ASD/PFO/PDA closure.
His research focus was microvascular perfusion defects following myocardial infarction. He has been the recipient of several prestigious research grants including the Boston Scientific Interventional Fellow grant and Cardiac Society of Australia and New Zealand Research Grant.
Dr Nallaratnam has a strong commitment to teaching both junior and senior medical staff having held a two-year appointment at Boston University as clinical tutor. He is co-author on several peer-reviewed papers and has co-authored several book chapters in the area of cardiology and vascular medicine.
Affiliations & Memberships