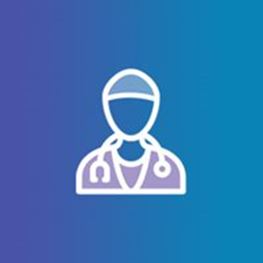 Areas of Interest
Oesophago-gastric surgery
St Vincent's Private Hospital Fitzroy, VIC
Epworth Medical Centre
Suite 18
1 Arnold Street
Box Hill VIC 3128
T: (03) 9895 7606
F: (03) 9889 0153
Biography
Dr Mary Johnson is a Melbourne-based general surgeon who is accredited to perform gastroscopy, interventional endoscopy and endoscopic retrograde cholangio-pancreatography (ERCP). She takes an empathic approach when talking to people about their upper gastrointestinal surgical procedures.
Dr Johnson is interested in achalasia (difficulty swallowing), gallstones, groin hernia, gastric reflux, gastric ulcers, abdominal wall hernia, hiatus hernia, diaphragmatic hernia and advanced oesophageal and gastric surgery, in particular oesophageal and gastric cancer.
Mary's specialty training was completed at the Austin hospital. She then had further accredited post-fellowship upper gastrointestinal training interstate and internationally (UK), with specific training in advanced oesophago-gastric resectional surgery.
Mary is involved in teaching and she currently holds a professional advisor position on the St Vincent's Hospital Human Research Ethics Committee. She is also a member of the Clinical Policy Review Committee and has presented research findings both nationally and internationally.
Affiliations & Memberships