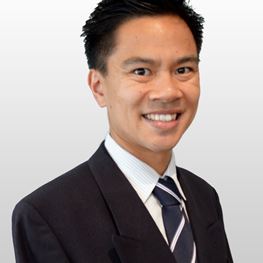 Areas of Interest
Regional Anaesthesia
Acute Pain
Medical Education
Global Health
Mater Hospital, North Sydney, NSW
Mater Hospital
25 Rocklands Road
North Sydney NSW 2060
Royal North Shore Hospital
Reserve Rd
St Leonards NSW 2065
Royal Prince Alfred Hospital
50 Missenden Rd
Camperdown NSW 2050
Sydney Adventist Hospital (The SAN)
185 Fox Valley Rd
Wahroonga NSW 2076
Biography
Dr Matthew Ho is a highly qualified anaesthetist with a special interest in managing acute pain through advanced techniques.
Dr Ho is a medical specialist in anaesthesia with specific clinical expertise in advanced nerve block techniques, perioperative ultrasound and acute pain management. Matthew completed his training at St Vincent's Hospital in Sydney and was awarded the prestigious Cecil Gray Award (2013) as the highest ranked candidate of the Australia and New Zealand College of Anaesthetists (ANZCA) Fellowship exams.
He was also awarded the 2014 ANZCA Overseas Aid Scholarship, the 2015 St Vincent's Clinic Travelling Fellowship and a nomination for the 2017 ANZCA Gilbert Brown research prize. Matthew completed sub-specialty training in Canada with fellowships in regional anaesthesia, acute pain management and global health.
Committed to regional services, Matthew has a particular passion for building capacity for regional anaesthesia services through training and education. A member of ANZCA, the Australian Society of Anaesthetists (ASA), and the American Society for Regional Anaesthesia and Pain Medicine (ASRA), Matthew also holds collaborative academic appointments in Canada and Rwanda and has been an invited speaker at international conferences in Canada and the USA. As a visiting lecturer for the University of Rwanda, Matthew partnered with local staff to establish the country's first regional anaesthesia service in 2016.
An active contributor in the academic field of anaesthesia, Matthew's research has focused on intravenous lidocaine for post-operative pain relief, and knowledge translation through education in global health communities.