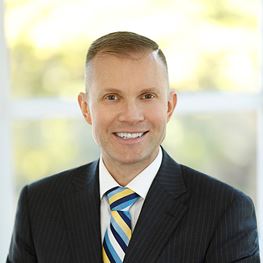 Specialities
Pain Medicine
Intensive Care
Areas of Interest
Acute pain management
Chronic pain management
Interventional pain management
Intensive care
St Vincent's Private Hospital Brisbane, QLD
St Vincent's Private Hospital Northside, QLD
St Vincent's Private Hospital Northside Metro Pain Queensland
Suite 9
Bowen Hills Medical Specialist Centre
16 Thompson Street
Bowen Hills QLD 4006
T: 1300 348 001
F: (07) 3112 6185
Biography
A/Prof Matthew Keys is a dual specialist in pain medicine and intensive care medicine with a particular interest in the use of neuromodulation for pain management.
A/Prof Matthew Keys is a pain medicine and intensive care specialist with an interest in interventional pain management and, in particular, neuromodulation. He employs a multidisciplinary approach to pain management, integrating medication, physiotherapy, patient education and psychology to create individualised treatment solutions that best meet the needs of each of his patients.
Matthew graduated with first class honours from the University of Queensland then went on to complete dual specialty training in both intensive care medicine and pain medicine. During his training, he also gained experience practising general and emergency medicine.
Outside of his clinical practise in pain medicine, Matthew also holds teaching appointments at the University of Queensland as a Senior Lecturer, and at Bond University as an Assistant Professor, and is also the Scientific Convenor of the Neuromodulation Society of Australia and New Zealand.
Affiliations & Memberships