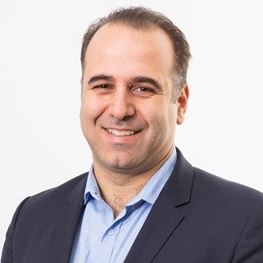 Areas of Interest
Shoulder and elbow surgery
Shoulder instability
Rotator cuff pathology
Shoulder arthritis
St Vincent's Private Hospital Sydney, NSW
Suite 901G
St Vincent's Clinic
438 Victoria Street
Darlinghurst NSW 2010
T: (02) 9587 5525
F: (02) 8588 1209
Biography
Dr Matthew Yalizis is an orthopaedic surgeon with subspecialty training in shoulder and elbow surgery.
Dr Yalizis received his medical degree from the University of Sydney University, and completed orthopaedic surgical training under the auspices of the Royal Australian College of Surgeons and the Australian Orthopaedic Association. He then went on to undertake both local and international fellowships.
He initially trained at St Vincent's Hospital Sydney before moving to Melbourne where he treated many of Melbourne's elite athletes. He subsequently pursued international training in the both USA and at the renowned Centre Orthopédique Santy in France. While there he learned under Dr Gilles Walch who's considered by many to be one of the most influential shoulder surgeons in the world.
Active in research and education, Matthew has published several peer-reviewed articles and given presentations at the American Academy of Orthopaedic Surgeons. He treats all ailments of the shoulder and elbow.