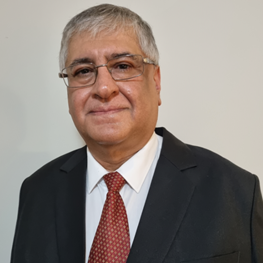 Dr Matvinder Singh
MBBS, MRCP (Ireland), FRCP (Ireland), FRACP
Languages: English, Malay, Punjabi
Specialities
Gastroenterology & Hepatology
Areas of Interest
Inflammatory Bowel disease
Liver diseases
Diagnostic/Therapeutic ascetic paracentesis
IBS
Coeliac disease
Pancreatic diseases
St Vincent's Private Hospital Werribee, VIC
Staff Specialist Gastroenterologist, Werribee Mercy Hospital
Wyndham Private Specialist Consulting Suites
242 Hoppers Lane
Werribee 3030
Biography
Introducing Dr Matvinder Singh (Mat for short), now consulting and performing both diagnostic/therapeutic gastroscopy & colonoscopy together with capsule endoscopy at St Vincent's Private Hospital, Werribee.
Mat is a Melbourne and internationally trained Gastroenterologist and Hepatologist and has more than 20 years' experience and expertise in this field.
He is a GESA certified Endoscopist in gastroscopy, colonoscopy and capsule endoscopy.
Mat has worked in various public hospitals in Melbourne, Adelaide, Hobart and was a full time Staff Specialist Gastroenterologist with Queensland Health before moving back to Melbourne in early 2022.
He has vast experience in handling complex Gastroenterology and Hepatology cases and has a keen interest in IBD and Liver diseases.
Mat currently has a public appointment at Werribee Mercy Hospital as a Staff Specialist Gastroenterologist besides his private practice.
He performs a wide variety of therapeutic endoscopic procedures including variceal bandings, endoscopic dilatations, Argon Plasma Coagulation, Bipolar Thermal therapy, Polypectomies including Endoscopic Mucosal Resection (EMR) of large polyps, GI Bleeders and Haemorrhoidal banding.
Mat combines evidence-based medicine together with his clinical experience and strives to deliver individualised management strategies for best patient outcomes.
Mat also believes in patient education and empowers patients to make informed decisions regarding their healthcare in a relaxed and friendly manner.
Mat is looking forward to serve you and your patients. He is available to see your patients on an urgent basis and also readily available to answer your queries or a phone consult on his mobile.