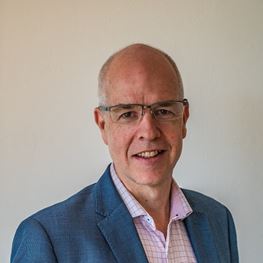 Specialities
Bariatrics
General Surgery
Upper Gi
Areas of Interest
Advanced Laparoscopic Surgery
Gallbladder surgery
Surgery of the Liver, Pancreas and Bile duct
Hernia sugery
Liver transplantation
Mater Hospital, North Sydney, NSW
Mater Clinic, Suite 1.17,
3-9 Gillies Street,
Wollstonecraft NSW 2065
RPAH Medical Centre
Suite 314, 100 Carillon Ave
Newtown NSW 2042



Mater Clinic
Suite 1.17
3-9 Gillies Street
Wollstonecraft 2065
Biography
Dr Michael Crawford is an exceptionally experienced surgeon with particular interest in conditions that affect the liver, pancreas and gallbladder. He also specialises in hernia and obesity surgery.
Dr Michael Crawford has decades of experience in performing advanced key-hole surgeries that include gallbladder and biliary surgery, inguinal and incisional herniae, distal pancreatectomy, splenectomy, adrenalectomy, bariatric surgery and most liver resections.
These advanced techniques minimise the risks of wound complications such as infection, bleeding and hernia formation. He also has substantial experience and expertise in obesity surgery. This began with peforming gastric band surgery, but since 2012, his main operation has been sleeve gastrectomy.
Graduating from UNSW he completed an internship and held subsequent posts at Royal Prince Alfred Hospital before becoming a fellow in transplant surgery at Pennsylvania University Hospital. Michael later completed a Masters of Medicine at Sydney University specialising in clinical epidemiology.
Much of his focus lies in complex hepatobiliary surgery and he has led the liver transplant surgery team at Royal Prince Alfred Hospital for many years. As the founding member of the Australian and New Zealand Hepato-Pancreatico-Biliary (HPB) association, Michael has fostered the training of surgeons in HPB surgery and has convened meetings for the ANZHPBA. He attends and presents at international and national conferences on liver, pancreatic and biliary surgical issues and is a founding member of the International Liver Surgical Society (ILLS).