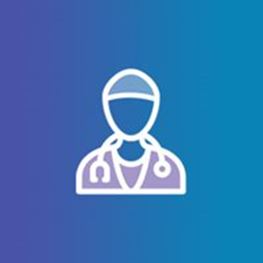 Specialities
Gastroenterology & Hepatology
Areas of Interest
Inflammatory bowel disease (IBD) Crohn's disease Ulcerative colitis Oesophageal reflux
St Vincent's Private Hospital Fitzroy, VIC
Suite 6-7
55 Victoria Parade
Fitzroy VIC 3065
T: (03) 9417 5064
F: (03) 9416 2485
Biography
Dr Michael Kamm is a Melbourne-based gastroenterologist with a clinical interest in in research. He is highly experienced and knowledgeable in a wide range of gut disorders.
Dr Kamm has extensive international training in the field of gastroenterology . As well as his practice, he also conducts original research with a view to finding the best treatments, or possible cures, for a range of gut disorders.
Michael trained in gastroenterology in Melbourne and London. He graduated in medicine from the University of Melbourne and St Vincent's Hospital. For 22 years, from 1986 till 2008, he worked at St Mark's Hospital, the London specialist hospital for intestinal diseases, as professor of gastroenterology (Imperial College), chairman of medicine, and director of the IBD and physiology units.
Michael returned to Melbourne in 2008, to establish a clinical practice, and to take up a clinical research and academic position at St Vincent's Hospital and the University of Melbourne. He publishes extensively in medical literature, lectures widely around the world and is on the editorial boards of several international gastroenterological journals.
Affiliations & Memberships