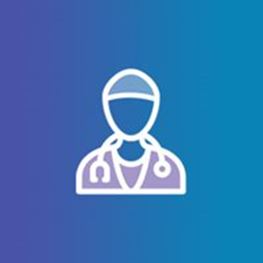 Dr Michael McGrath
MD FRACP
Languages: English
St Vincent's Private Hospital Sydney, NSW
Suite 604 St Vincent's Clinic
438 Victoria Street
Darlinghurst NSW 2010
T: (02) 8382 6651
F: (02) 8382 6652
Biography
Dr Michael McGrath works within the Department of Vascular Medicine at St Vincent's Hospital and provides state-of-the-art care for diseases of the circulatory system, including veins, arteries, lymphatics, and the circulating blood.
He cares for patients with lower limb wounds and provides expertise in the treatment and management of: Venous diseases including deep vein thrombosis (DVT), pulmonary embolism (PE), and associated clotting disorders; anticoagulation; chronic venous insufficiency, varicose veins, and thrombophlebitis.
Arterial diseases caused by atheroma (cholesterol plaques), arterial thrombosis and embolism; inflammation (vasculitis) and vasospasm disorders (Raynaud's phenomenon and chilblains).
Assessment and management of risk factors that contribute to venous and arterial disease.
Lymphatic diseases include primary and secondary forms of lymphoedema (leg swelling); and other causes of lower limb swelling.
Areas of interest:
*Deep vein thrombosis
*Vasculitis
*Arterial diseases
*Raynaud's phenomenon
*Lymphodema
*Vascular medicine
*Vascular laboratory