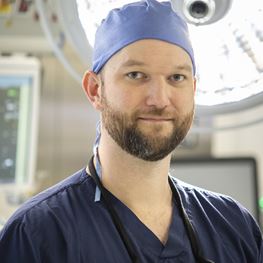 Specialities
Cancer
Plastic & Reconstructive Surgery
Areas of Interest
Skin cancer surgery
Melanoma management
Reconstructive plastic surgery
Paediatric plastic surgery
Mater Hospital, North Sydney, NSW
Melanoma Institute Australia
Poche Centre
Suite 1
40 Rocklands Road
North Sydney 2060
T: (02) 9911 7240
F: (02) 9954 9927
Biography
Dr Michael Rtshiladze is a highly experienced speicalist in reconstructive surgery. He is particularly interested in helping children and the surgical managememnt of melanoma.
Dr Michael Rtshiladze is a specialist plastic and reconstructive surgeon. He treats a wide range of surgical cases across the spectrum of plastic surgery and has a special interest in skin cancer surgery, melanoma management, reconstructive surgery, paediatric plastic surgery and paediatric craniofacial surgery.
Michael graduated from UNSW in 2006 with a Bachelor of Science and a Bachelor of Medicine and Surgery. He continued advanced surgical training at numerous referral centres in Sydney before completing a Master of Surgery at the University of Sydney where he was awarded the John Loewenthal Medal for his research in skin transplantation.
Michael then completed specialist surgical training in plastic and reconstructive surgery where he was awarded a FRACS with the Royal Australasian College of Surgeons – including specialist recognition with AHPRA. Michael has since completed 2 postgraduate fellowships in plastic surgery.
Firstly, he studied at the Melanoma Institute Australia where he undertook further training in the specialist surgical management of skin oncology and melanoma. Subsequently, he undertook further sub-specialty training with a fellowship in paediatric plastic and craniofacial surgery at the Hospital for Sick Children (Canada).
Committed to ongoing education, Michael is actively involved in coordinating teaching for NSW plastic surgery trainees. In 2016 he was the local co-ordinator for the Australian and New Zealand plastic and reconstructive surgery RACS fellowship exam.