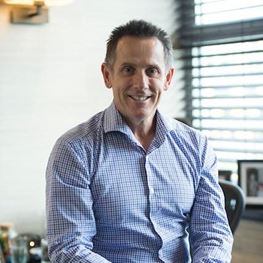 Areas of Interest
Obstetrics including high risk
Gynaecology
Mater Hospital, North Sydney, NSW
Suite 3, Level 3
North Shore Private Hospital
Westbourne St
St Leonards NSW 2065
T: (02) 9966 5500
F: (02) 9966 5515
Biography
Dr Michael van der Griend is an obstetrician and gynaecologist who has delivered over 5000 babies including quads, triplets and many sets of twins during his 20 years' experience.
Dr van der Griend considers each pregnancy to be very individual and some involve medical difficulties, which he manages confidently and effectively.
Dr van der Griend welcomes partners to be fully involved during each pregnancy as he wants couples to achieve the happiest and safest outcome on this wonderful journey. For Michael, it is a high priority to encourage normal birth, whilst making sure that both you and your baby are as safe as possible.
He uses a high resolution 4D ultrasound machine whereby scans can be digitally saved and taken home on a USB stick. He works with an excellent group of ancillary specialists with outstanding reputations such as physiotherapists, mothercraft nurses, lactation specialists and acupuncturists.