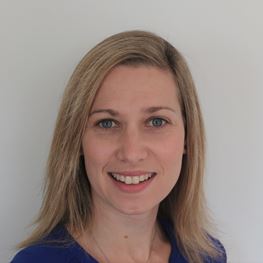 Dr Michelle Isaacs
MBBS(Hons1), BSc(Med), FRACP
Languages: English
Areas of Interest
Diabetes
Thyroid
Pituitary
Bone and calcium
St Vincent's Private Hospital Sydney, NSW
Sydney Endocrine Associates
Suite 1305
Sr Francis McGuigan RSC Wing
St Vincent's Private Hospital
Darlinghurst NSW 2010
T: (02) 8382 6577
F: (02) 8382 6555
Sydney Endocrinology and Diabetes
7b/66 High Street
Randwick NSW 2031
T: (02) 9399 6463
F: (02) 9326 3066
Biography
Dr Michelle Isaacs is specialist in endocrinology, dedicated to offering high-quality evidence-based care for all her patients.
Dr Isaacs is a consultant endocrinologist at St Vincent's Private Hospital. She is also appointed as a visiting medical officer at St Vincent's Public Hospital and is a Conjoint Lecturer at The University of New South Wales. She completed Endocrinology Advanced Training at St Vincent's and The Canberra Hospitals, along with a Fellowship in Pituitary Endocrinology at The Garvan Institute of Medical Research.
Michelle graduated with first class honours in the Bachelor of Medicine, Bachelor of Surgery degree from The University of New South Wales. She maintains a broad interest in all aspects of endocrinology.
Affiliations & Memberships