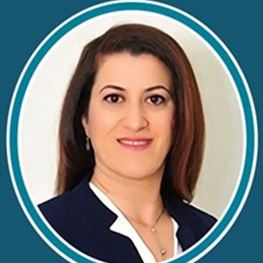 Specialities
Maternity (Obstetrics)
Gynaecology
Areas of Interest
Preconception care
Early pregnancy care
High-risk pregnancy/twins
Adolescent gynaecology
St Vincent's Private Hospital Werribee, VIC
Sunshine Hospital, Joan Kirner
Western Specialist Centre
113–115 Princes Highway
Werribee VIC 3030
T: (03) 8001 7170
F: (03) 8001 7171
Western Specialist Centre
131 Main Road West
St Albans VIC 3021
T: (03) 8001 7170
F: (03) 8001 7171
Northpark Private Hospital
Cnr Plenty & Greenhills Road
Bundoora VIC 3083
T: 03 9468 0110
F: 03 9468 0120
Biography
Dr Midia Alias is a Melbourne-based obstetrician and gynaecologist who delivers compassionate and holistic care to best support expectant families at all stages of pregnancy.
Dr Alias is a female, Australian trained, specialist with extensive experience in Obstetrics and Gynaecology. Midia embraces collaborative medical and midwifery care and is committed to delivering the highest level of care and professionalism for all her patients.
Midia has trained in various institutions in Victoria and New South Wales, and is a Fellow of The Royal Australian College of Obstetrician and Gynaecologists.
As well as consulting in Werribee, Midia also consults in St Albans and Bundoora.
Affiliations & Memberships