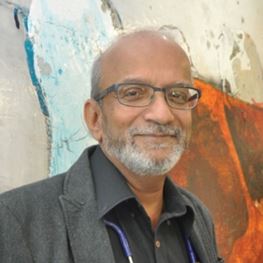 Dr Narayanan Jayachandran
MBBS, MS, Dip N.B., FRACS
Languages: English, Hindi, Malayalam, Punjabi, Tamil
Areas of Interest
Laparoscopy
Rural
Trauma
Gastroscopy
Colonoscopy
St Vincent's Private Hospital Griffith, NSW
St Vincent's Private Community Hospital Griffith
Consulting Rooms, Ground Level
41-45 Animoo Ave
Griffith NSW 2680
Griffith Base Hospital
1 Noorebar Ave
Griffith NSW 2680
Biography
Dr. Narayanan Jayachandran, lovingly known as Dr. Jaya by his patients and colleagues, is a Consultant General and Laparoscopic Surgeon at St. Vincent's Private Community Hospital Griffith and a Senior Staff Specialist and General Surgeon at Griffith Base Hospital.
Dr. Jaya is a highly reputed General Surgeon who has provided over 20 years of elective and emergency surgical services to Griffith residents and the surrounding communities. Dr. Jaya worked in India for 28 years as a consultant surgeon in general, laparoscopic and trauma surgery.
Surgical procedures that Dr. Jaya performs but are not limited to:
Excision of cysts, lipomas, skin cancers, skin grafts and flaps.
Laparoscopic and open repair of inguinal hernias.
Laparoscopic surgery for appendix and gallbladder.
Open repair of umbilical and ventral hernias.
Gastroscopy and colonoscopy.
Thyroidectomy, parotidectomy, excision of other soft tissue tumours.
Surgery for benign and malignant lesions of the breast.
Haemorrhoid treatment with injection, banding or haemorrhoidectomy as appropriate.
Affiliations & Memberships