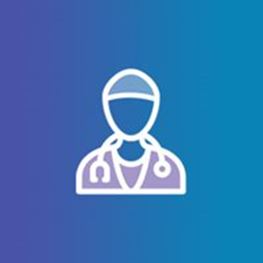 Specialities
Respiratory & Sleep Medicine
Areas of Interest
Sleep medicine
Allergic rhinitis (hay fever)
Severe asthma
COPD
Lung cancer
St Vincent's Private Hospital East Melbourne, VIC
East Melbourne Heart and Lung
Suite 1, Level 5
55 Victoria Parade
Fitzroy VIC 3065
T: (03) 9419 2477
F: (03) 9417 1694
Biography
Dr Naghmeh Radhakrishna is a respiratory, sleep and allergy specialist consulting at St Vincent's Private Hospital. She is committed to achieving a better quality of life for people with chronic respiratory, allergy and sleep issues.
Dr Radhakrishna helps people with asthma, allergic rhinitis (skin prick testing and desensitisation), un-explained shortness of breath, COPD, chronic cough, vocal cord issues, airway disease and sleep disorders. She has a special interest and expertise in lung cancer, having attained experience locally and in the UK and she's actively involved in a lung nodule service at St Vincent's Private.
Naghmeh graduated from Adelaide University in 2004 and completed her training in asthma and allergy at the Alfred Hospital. She had direct involvement in establishing the Difficult Asthma Clinic, a service providing assessment and management of asthma patients with complex needs.
Naghmeh is involved in ongoing research into severe asthma and has published numerous papers in peer-reviewed journals.
Affiliations & Memberships