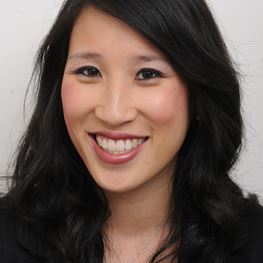 Specialities
Plastic & Reconstructive Surgery
Areas of Interest
Skin cancer reconstructions
Breast augmentation / reduction / recontruction
Labiaplasty
Eyelid surgery
St Vincent's Private Hospital East Melbourne, VIC
Suite 22, Level 2
St Francis Building
166 Gipps Street
East Melbourne VIC 3002
T: (03) 9928 6577
F: (03) 9928 6578
Biography
Dr Natalie Ngan is a Melbourne-based plastic and reconstructive surgeon and one of the few female plastic surgeons in Australia, giving her unique insight into the changes a woman's body goes through and the emotional impact that can have. She's a good communicator who prides herself on making open and honest recommendations.
Dr Ngan graduated from the University of Auckland, New Zealand, in 2000 and her advanced plastic surgery training was obtained in Wellington and Auckland. She worked at the Hutt Hospital, Wellington, as a locum consultant plastic surgeon where she focussed on skin cancer and breast reconstruction surgery.
Natalie moved to Canada in 2011 to further her studies and training in breast reconstruction at the University of Toronto. It was here that she worked with some very skilled surgeons and was trained in reconstruction after breast cancer, breast augmentation, breast lift and breast reduction.
Natalie returned to Australia in 2012 and undertook a fellowship at the Melbourne Institute of Plastic Surgery, involving advanced training across all areas of aesthetic plastic surgery including breast, face and body contouring. She ultimately received a scholarship from the Australasian Society of Aesthetic Plastic Surgery.
Affiliations & Memberships