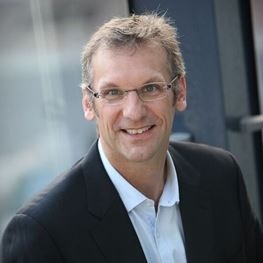 Specialities
Maternity (Obstetrics)
Gynaecology
Areas of Interest
High risk pregnancy
Surgery for endometriosis
Fibroids
Menstrual disorders
Pelvic pain
Mater Hospital, North Sydney, NSW
Marren Campbell & Mackie
Suite 3.03
205 Pacific Highway
St Leonards NSW 2065
T: 1300 330 990
F: 1300 440 990
Biography
Dr Neil Campbell is a highly qualified obstetrician with a special interest in investigating unusual bleeding conditions in women. He is committed to a team-based approach and is experienced in dealing with high risk and complex cases.
Dr Neil Campbell is focused on providing the best possible outcome for each individual patient and understands this may be different every time. Working with the best evidence-based advice, Neil is able to plan treatment that provides a unique and individualised experience from childbirth through to gynecological care.
Neil originally qualified in Leicester, UK before receiving his basic obstetrics and gynaecology training at Royal Prince Alfred Hospital in Sydney. He then completed a further two-year fellowship in advanced laparoscopic gynaecological surgery at Royal Prince Alfred Hospital, and then at the Royal Hospital for Women in Randwick. Neil was awarded the Australian Gynaecological Endoscopy Society (AGES) Travelling Fellowship for that year which he used to spend 3 months in Ethiopia. Here, he attended women who are usually unable to access even the most basic of obstetric and gynaecological care.
Neil is a staff specialist in obstetrics, gynaecology and advanced gynaecological laparoscopic surgery at Royal Prince Alfred Hospital. He also practices obstetrics and gynaecology at the Mater Hospital. Neil is particularly interested in investigating the complex surgical treatment of endometriosis and abnormal uterine bleeding. He currently runs the abnormal uterine bleeding clinic at Royal Prince Alfred Hospital and performs significant numbers of both laparoscopic and hysteroscopic procedures. Neil also runs 2 high-risk clinics at Royal Prince Alfred hospital caring for hypertensive pregnancy-related disorders and patients who have had previous caesarean deliveries and other surgery. Committed to teaching and research, Neil has had a number of publications in peer reviewed journals.