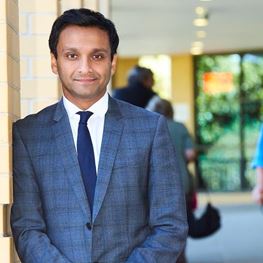 Specialities
Gastroenterology & Hepatology
Areas of Interest
Hepatology
Pancreatico-biliary medicine
Mater Hospital, North Sydney, NSW
Suite 1, Level 5
North Shore Private Hospital
Westbourne St
St Leonards NSW 2065
T: (02) 9439 7575
F: (02) 9438 4897
Endoscopy Unit
Concord Hospital
Hospital Rd
Concord NSW 2139
Biography
Dr Neomal (Nemes) Sandanayake is an experienced gastroenterologist with a special interest in diseases that affect the liver and pancreas. He is highly trained in specific procedures that can diagnose and treat conditions within this field.
Dr Neomal (Nemes) Sandanayake is a highly qualified gastroenterologist with academic certification in endoscopy, colonoscopy and ERCP (a particular procedure that uses a long tube to X-ray the affected area).
He is interested in all aspects of gastroenterology, in particular liver and pancreatic disease, as well as inflammatory bowel disease. Nemes graduated from Sydney University in 1998 before undertaking his physician and gastroenterology training at Royal Prince Alfred, Concord and Royal North Shore Hospitals. He then began his endoscopy fellowship at University College London Hospital, subsequently completing research in pancreatic and bile duct cancer for which he was awarded a Doctor of Philosophy in Medicine by the University of Sydney.
Nemes is active in research around gastrointestinal cancer and immunotherapy and has published original works. He is involved in undergraduate and postgraduate teaching at Sydney University and at Royal North Shore and is a member of the Gastroenterological Society of Australia and the American College of Gastroenterology. A VMO at Royal North Shore, North Shore Private and the Mater Hospitals, he has previously been a staff specialist in hepatology at Concord Hospital.
Affiliations & Memberships