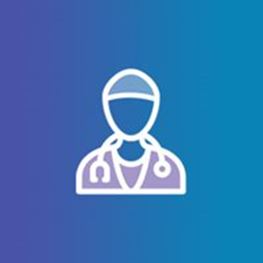 Areas of Interest
Immune-mediated & inflammatory conditions Parkinson's disease Multiple sclerosis Migraines and epilepsy
St Vincent's Private Hospital Fitzroy, VIC
187 Queensville Street
Kingsville VIC 3012
T: (03) 9288 3045
F: (03) 9288 3350
Biography
Dr Nicholas Crump is a Melbourne-based neurologist who specialises in the function of the nervous system and provides expert care for people living movement disorders.
Dr Crump is a neurologist and clinical neurophysiologist. He is extremely thorough and gives his patients the most accurate diagnosis with nerve conduction studies and analysis of electrical impulses between muscles and nerves to diagnose, evaluate and treat nervous system disorders.
Nicholas completed neurology training with subspecialty training in neurophysiology and electrodiagnostic medicine, achieving the highest level of qualifications from the Australian and New Zealand Association of Neurologists.
He is committed to teaching and he's also currently undertaking a major investigator-led study exploring the role of ultrasound in diagnosing and assessing people with chronic inflammatory demyelinating polyradiculoneuropathy (CIDP).
Affiliations & Memberships