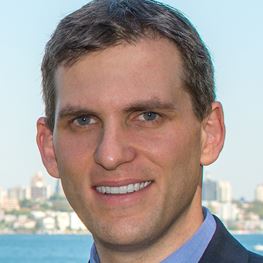 Specialities
Ear Nose & Throat (Otolaryngology)
Areas of Interest
Otology, Neurotology and Lateral Skull Base Surgery
Cochlear and Hearing Implants
Paediatric ENT
Mater Hospital, North Sydney, NSW
Wharf Square Clinic
Suite 7, 8 Wharf Road
Gladesville NSW 2111
Neutral Bay ENT
Suite 114b
40 Yeo Street
Neutral Bay NSW 2089
Biography
A/Prof Nicholas Jufas is a highly trained head and neck surgeon with specialist training in ear, nose and throat conditions as well as cochlear implants. He has a particular interest in minimally invasive surgery.
A/Prof Nicholas Jufas is an extensively qualified surgeon with vast experience in ear nose and throat surgery. He is passionate about advancing endoscopic surgery techniques and examining the causes of eustachian tube disorders. Nicholas also has a particular interest in indigenous ear health and works closely with the Aboriginal Medical Service and Base Hospital in Griffith where he facilitates regular ENT outreach clinics and surgeries.
After graduating from Sydney University, Nicholas undertook specialist training and became a fellow of the Royal Australasian College of Surgeons in otolaryngology and a member of the Australian Society of Otolaryngology. After completing a master of surgery in otolaryngology he attained advanced training through the Institute for Cochlear Implant Training (ICIT).
Since qualifying, Nicholas has undertaken post-training subspecialisation with a clinical fellowship in endoscopic ear surgery. He has completed a number of observerships overseas including France, US, Dubai and Italy where he was able to collaborate with world experts in endoscopic ear surgery. Nicholas later completed a clinical fellowship in otology, implant and lateral skull base surgery in Canada.
Passionate about teaching and eduaction, Nicholas teaches and supervises trainee surgeons and medical students, and has been appointed as a clinical associate professor at both Sydney University and Macquarie University. He speaks regualrly at conferences and workshops both in Australia and overseas and has numerous publications in peer-reviewed journals.
He is a member of the International Working Group of Endoscopic Ear Surgery (IWGEES) and is the founding member of the Sydney Endoscopic Ear Surgery (SEES) Research Group.