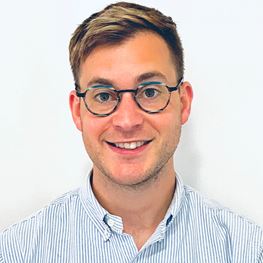 Areas of Interest
General cardiology
Preventative and metabolic cardiology
Heart failure and advanced heart failure management
St Vincent's Private Hospital Northside, QLD
North Brisbane Cardiology
Level 1, Education Centre
St Vincent's Northside Private Hospital
627 Rode Road
CHERMSIDE, QLD, 4032
T: (07) 3547 3900
F: (07) 3547 3901
Biography
Dr Nicholas Sowden is a Cardiologist consulting at St Vincent's Private Hospital Northside.
Dr Sowden obtained his medical degree from Griffith University in 2012 after first completing a BA at the University of Queensland. He completed his internship and physician training at The Prince Charles Hospital before going on to complete Cardiology Training at the Royal Brisbane and Women's and The Prince Charles Hospitals with rotations to the Sunshine Coast and Gold Coast University Hospitals.
He obtained his Fellowship with the Royal Australian College of Physicians in 2020, and then undertook a fellowship in Heart Failure and Cardiac Transplant at The Prince Charles Hospital in 2021. Since 2022 he has been working as a consultant as part of the Heart Failure and Cardiac Transplant Team at The Prince Charles Hospital. He also participates in the Indigenous Cardiology Outreach Program (ICOP) delivering specialist care to regional and remote indigenous communities.
Dr Sowden has presented at local, interstate and international conferences and is currently undertaking further research in acute heart failure management. He is a Lecturer with the University of Queensland and takes regular student tutorial groups as part of internal medicine teaching. He has also completed a Masters Degree in Public Health to complement his Cardiology training. He is a member of the Cardiac Society of Australia and NZ (CSANZ) and the European Society of Cardiology (ESC).
He has a special interest in general cardiology, preventative and metabolic cardiology, heart failure and advanced heart failure management with an emphasis on high value and efficient interventions.