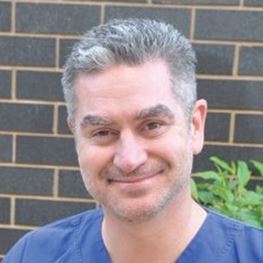 Dr Nicholas Williams
MBBS, BSc, FRACS
Languages: English, Spanish
St Vincent's Private Hospital Griffith, NSW
Riverina Bariatrics
Suite 18
2 Docker Street
Wagga Wagga NSW 2650
T: (02) 6925 1433
F: (02) 6925 1499
St Vincent's Private Community Hospital
Consulting Suites
41-45 Animoo Avenue
Griffith NSW 2680
T: (02) 6925 1433
F: (02) 6925 1499
Biography
Dr Nicholas Williams is general surgeon specialising in weight loss surgery, upper gastrointestinal and endocrine (thyroid, parathyroid, adrenal) surgery.
Nicholas completed his medical degree at the University of New South Wales (UNSW) in 2001 and, in 2009, became a Fellow of the Royal Australasian College of Surgeons in general surgery.
He then undertook a fellowship in hepatobiliary-pancreatic surgery at Royal North Shore Hospital, before pursuing a further fellowship in endocrine and advanced laparoscopic upper GI surgery at Mexico's Salvador Zubirán National Institute of Health Science and Nutrition.
Returning to Australia in 2012, Nicholas founded regional Australia's largest bariatric practice in the Riverina, and has since established the first regional public metabolic obesity clinic.
Nicholas is actively involved in medical education and is an associate lecturer at UNSW, as well as the Discipline Leader for Surgery at the University of Notre Dame's rural campus.