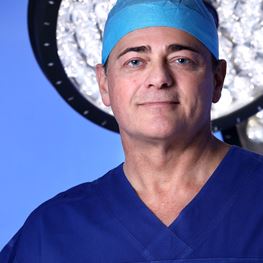 Areas of Interest
Hip replacement
Knee replacement
Knee Arthroscopy
Meniscal surgery
ACL reconstruction
St Vincent's Private Hospital Sydney, NSW
Level 2, 44 Market Street
Sydney NSW 2000
T: (02) 9473 8648
F: (02) 9262 2088
St Vincent's Clinic, Suite 808B
438 Victoria Street
Darlinghurst NSW 2010
T: (02) 9473 8648
F: (02) 9262 2088
Biography
A/Prof Nigel Hope is a senior orthopaedic surgeon with over 25 years' experience.
He specialises in hip and knee surgery including anterior hip replacement, knee replacement, knee arthroscopy and ACL reconstruction.
A/Prof Hope provides meticulous care and attention to detail in both surgery and the clinic.
He uses minimally invasive techniques with state-of-the-art technology to provide the best patient outcomes.