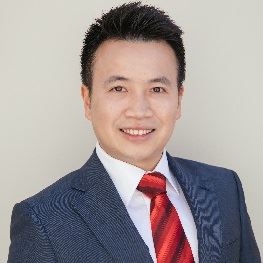 Specialities
Breast
Orthopaedics
Plastic & Reconstructive Surgery
Areas of Interest
Hand, Wrist & Peripheral Nerve Surgery
Breast, Skin Cancer, Sarcoma & Lower Limb Reconstruction
Facial, Breast Aesthetic Surgery & Body Contouring Surgery
Mater Hospital, North Sydney, NSW
Mater Clinic, Mater Hospital, Suite 1.13, 25 Rocklands Road, North Sydney NSW 2060
T: 1300 461 828
F: (02) 8073 9288
Macquarie Hand Unit, Suite 403, 2 Technology Place, Macquarie University NSW 2109
Suite 212, Level 2, Q Central Building, 10 Norbik Drive, Bella Vista NSW 2153
Biography
Dr Ou Yang is an Australian-trained Specialist Plastic, Hand & Wrist Surgeon. After his fellowship training in Sydney, he spent 2 more years in subspecialty Hand & Wrist surgery training in Sydney & Melbourne where he learnt the latest techniques in complex hand & extremity trauma reconstructions. He also completed further subspecialty fellowship training in facial & breast aesthetic surgery
Committed to delivering the best, expert care with compassion, after completing five years of specialty training in Plastic & Reconstructive Surgery, Dr. Ou Yang undertook a further two and a half years of subspecialty fellowship training. He was subsequently appointed a specialist surgeon position in the prestigious St. Vincent's Hospital Melbourne and the Peter MacCallum Cancer Centre. His focus was on reconstructive microsurgery in breast reconstruction, sarcoma reconstruction as well as lower limb reconstruction.
Dr Ou Yang takes care of the full spectrum of hand and wrist conditions and he has special interest in hand and wrist ligamentous injuries, small joint surgery, therapeutic wrist arthroscopy, Dupuytren's surgery and peripheral nerve compression.
As a Plastic Surgeon, Dr Ou Yang also treats patients with skin cancers, particularly in complex areas around the face and the hand, as well as patients with breast asymmetries/deformities.