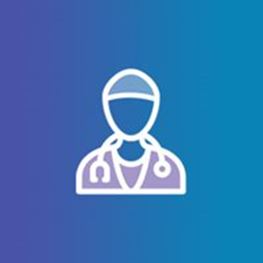 Areas of Interest
Neuroradiology
Head and neck imaging
Musculoskeletal imaging
Therapeutic injections
Body imaging
St Vincent's Private Hospital Sydney, NSW
St Vincent's Clinic Medical Imaging & Nuclear Medicine
Suite 501
St Vincent's Clinic
438 Victoria Street
Darlinghurst NSW 2010
T: (02) 8382 7530
F: (02) 8382 6507
Biography
Dr Pascal Bou-Haidar is a radiologist who oversees the neuroradiology and head and neck imaging at St Vincent's Clinic Medical Imaging & Nuclear Medicine.
Dr Haidar has a special interest in neuroradiology (central and peripheral nervous system, spine, head and neck imaging), musculoskeletal imaging, body MRI, and prostate imaging.
Pascal completed his initial radiology training in Australia before receiving further training and experience at Mt Sinai Hospital in New York. He has a research interest in 3D medical visualisation techniques, and has attained a Masters of Engineering Science in biomechanical engineering from the University of New South Wales.