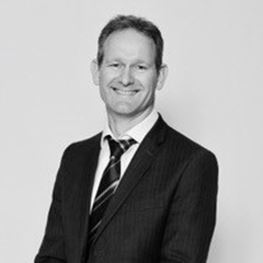 Areas of Interest
Hip and Knee Joint Replacement Surgery
Direct Anterior Approach Hip Surgery
Revision Hip And Knee Surgery
Trauma Surgery
Robotic Surgery
Mater Hospital, North Sydney, NSW
Suite 1.12, Mater Clinic,
3-9 Gillies Street, Wollstonecraft, NSW 2065
T: 1300 208 899
F: (02) 8901 4305
Shoalhaven District Memorial Hospital, Scenic Dr, Nowra NSW 2541
Visiting Medical Officer
Biography
Dr Paul Thornton-Bott is an Orthopaedic Surgeon specialising in Hip and Knee at Mater Hospital, North Sydney.
Dr Paul Thornton-Bott completed all of his Specialist Orthopaedic Training on the prestigious Oxford University Hospital's Training Scheme, and was a Specialist in Primary and Revision Hip & Knee Surgery in Cambridgeshire UK before coming to Australia. He has completed two Sydney Fellowships at the Mater Hospital, one in Lower Limb Reconstruction and the second in Direct Anterior Approach Hip Surgery and is now privileged to hold a VMO position at the Mater Hospital.
He is a Fellow of the Australasian Royal College of Surgeons and a Fellow of the Australian Orthopaedic Association.
In addition to many years experience in Primary and Revision Hip and Knee Joint Replacement Surgery, he has wide experience in the management of Orthopaedic Trauma.
Dr Thornton-Bott holds VMO positions in Sydney and on the South Coast.
Affiliations & Memberships