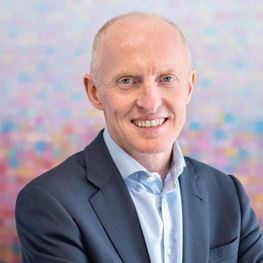 Specialities
Gynaecology
Maternity (Obstetrics)
Areas of Interest
High-risk pregnancies
Menstrual disorders
Menopause
St Vincent's Private Hospital Fitzroy, VIC
St Vincent's Private Hospital Fitzroy,
Level 1,
59 Victoria Parade,
Fitzroy VIC 3065
Biography
Dr Peter England is a Melbourne based obstetrician and gynaecologist dedicated to providing individual and compassionate care to women to ensure they have the best possible experience during their pregnancy and birth.
Dr England offers a shared care pregnancy model for patients seeking GP Shared Care management and who would prefer to give birth in a private hospital. With over 20 years as a private obstetrician, Dr England has delivered many thousands of babies.
Dr England is well known for his expertise in managing complex and difficult pregnancies. He conducts many procedures via laparoscopic surgery, including removal of ovarian cysts, tubal ligation, hysterectomies, fibroid removal and treatment of endometriosis.
Peter also sees women for general and surgical gynaecology appointments and has a particular interest in menstrual disorders and menopause.
Peter is the head of the Diabetes Clinic at the Royal Women's Hospital and also works providing supervision and training for trainee obstetricians.
Affiliations & Memberships