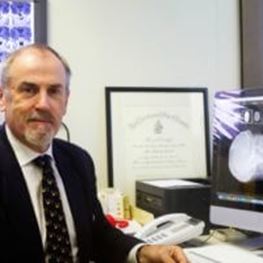 Areas of Interest
Pituitary tumours
Acoustic neuromas
Movement disorders
St Vincent's Private Hospital East Melbourne, VIC
Suite 45, Level 4
141 Grey Street
East Melbourne VIC 3002
T: (03) 9928 6333
F: (03) 9419 2588
Biography
Mr Peter McNeill is a Melbourne-based neurosurgeon consulting at St Vincent's Private Hospital. He has considerable expertise in the surgical management of pituitary tumours, including craniopharyngioma and meningiomas, that cause compression of the visual pathway, potentially affecting eyesight.
Mr McNeill has extensive experience in surgery for hormonally-active tumours such acromegaly, Cushing's disease and movement disorders such as Parkinson's disease.
Peter was a neurosurgical trainee at St Vincent's Hospital in 1981 and he then pursued additional post-graduate training in the UK at the London Hospital.
Over the years, Peter has developed expertise in a number of sub-specialty areas in neurosurgery, in particular the management of pituitary tumours, which has led him to collaborate with a number of leading endocrinologists from various institutions.
Surgery of acoustic neuromas has become another major interest in which he has collaborated with ear, nose and throat surgeon Mr Jack Kennedy. He has extensive experience in removing large tumours with excellent results in facial nerve preservation.