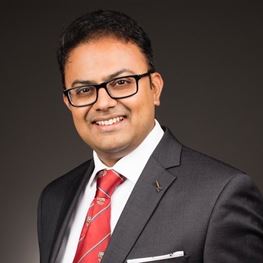 Areas of Interest
Spine Surgery: Minimally invasive/Robotic
Total Disc replacement (cervical & Lumbar)
Sacroiliac Joint Pathology
MIS Spine Fusion
Brain & Spine Tumours
Peripheral Nerve Surgery
Craniocervical Instability
Mater Hospital, North Sydney, NSW
Mater Clinic,
Suite 1.13,
25 Rocklands Road,
North Sydney NSW 2060
T: (02) 9052 7567
F: (02) 8322 1889
Norwest Private Hospital,
Suite G.16, 9 Norbrik Drive,
Bella Vista NSW 2153
21 St Jude Street
Bowral NSW 2576

78 John Street
Camden NSW 2570
Biography
Dr Prashanth Rao is a Neurosurgeon at Mater Hospital, North Sydney.
Dr Prashanth Rao is an Australian trained Neurosurgeon who underwent training at The Prince of Wales Hospital, Royal North Shore Hospital, Westmead Hospital and The Canberra Hospital. He obtained fellowship in Neurosurgery from Royal Australasian College of Surgeons in 2016 and then completed PhD in Spine at The University of New South Wales.

Dr Rao has a special interest in spinal surgery and peripheral nerve surgery and has undertaken extensive sub specialty training. He has also published numerous papers in the field and has a strong interest in academic medicine and research.

Dr Rao underwent further specialisation in minimally invasive spine surgery, spinal tumours and complex spine surgery at the Royal Adelaide Hospital and peripheral nerve surgery at the Royal National Orthopaedic Hospital, Stanmore, London. He believes in personalised multidisciplinary care for optimal outcome for the patient.