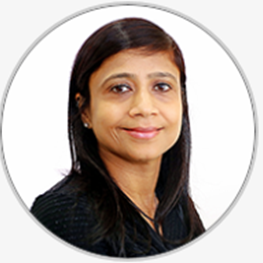 Specialities
Maternity (Obstetrics)
Gynaecology
Areas of Interest
Complicated pregnancy care
Advanced laparoscopic procedures
Colposcopy
Vulvoscopy
General obstetrics and gynaecology
St Vincent's Private Hospital Werribee, VIC
MyOBG
113–115 Princes Highway
Werribee VIC 3030
T: (03) 9731 1006
F: (03) 8001 7172
MyOBG
Western Specialist Centre
131 Main Road West
St Albans VIC 3021
T: (03) 8001 7170
F: (03) 9364 1542
Biography
Dr Preeti Khillan is an obstetrician and gynaecologist who is passionate about providing empathetic and comprehensive care to women. She has expertise in pregnancy care and counselling, hysteroscopy, menstrual irregularities, menopause, incontinence, and advanced laparoscopic procedures. She is also a certified colposcopist.
Having lived and trained in locations across the globe, Preeti has received certification as an obstetrics and gynaecology specialist in India, the UK and Australia.
With over 20 years of extensive clinical experience working both in Australia and internationally, Preeti takes pride in helping women from culturally diverse backgrounds manage their obstetric and gynaecological needs.