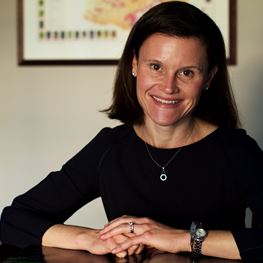 Areas of Interest
Breast cancer
Lung cancer
Brain cancer
St Vincent's Private Hospital Sydney, NSW
The Kinghorn Cancer Centre
370 Victoria Street
Darlinghurst NSW 2010
T: (02) 9355 5600
F: (02) 9355 5602
Biography
Dr Rachel Dear is a medical oncologist and senior staff specialist at St Vincent's Hospital. She conducts clinics at the Kinghorn Cancer Centre — a world class academic breast oncology service with expertise in breast cancer clinic trials and translational research. Rachel has admitting rights at St Vincent's Hospital and St Vincent's Private Hospital.
Rachel was awarded her medical degree with first class honours from the University of New South Wales in 2001, and completed junior medical officer and basic physician's training at St Vincent's in 2005. She then undertook advanced medical oncology training at Westmead Hospital and, in 2008 she became a Fellow of the Royal Australasian College of Physicians.
In 2012, Rachel was awarded a PhD which was based around the optimisation of doctor-patient communication.
She has extensive experience as an investigator of a number of national and international breast cancer clinical trials.
Affiliations & Memberships