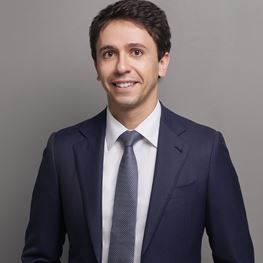 Areas of Interest
Shoulder and elbow surgery
Trauma surgery
St Vincent's Private Hospital East Melbourne, VIC
St Vincent's Private Hospital Fitzroy, VIC
St Vincent's Private Hospital Kew, VIC
Melbourne Shoulder Institute
27 Erin Street
Richmond VIC 3121
73 Upper Heidelberg Rd
Ivanhoe VIC 3079
140 Burwood Hwy
Burwood VIC 3125
Biography
Dr. Raf Asaid is an Australian-trained Consultant Orthopaedic Surgeon. He specialises in the management of all shoulder conditions and upper limb fractures.
Dr. Asaid completed a Bachelor of Medicine and Bachelor of Surgery at Monash University and completed his Orthopaedic training through the Royal Australasian College of Surgeons, working in Melbourne's leading hospitals. He is also a fellowship trained subspecialist shoulder surgeon. Dr. Asaid is a Fellow of the Royal Australasian College of Surgeons, Fellow of the Australian Orthopaedic Association and member of the Victorian Shoulder and Elbow Society. He is actively involved in the training of future Orthopaedic Surgeons and medical students. Dr. Asaid has published extensively in medical journals and has presented his research in shoulder surgery at both national and international conferences.
He specialises in minimally invasive arthroscopic shoulder surgery and utilises the latest technology in computer navigation and patient specific instrumentation for his patients.
Dr. Asaid prides himself on his empathetic and considered approach to patients, understanding that an injury can have significant consequences on a patient's wellbeing and quality of life. He will ensure that you are well informed of your condition, treatment options and rehabilitation whilst under his care.