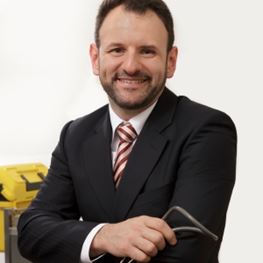 Areas of Interest
Aortic aneurysm (thoracic, abdominal)
Diabetic feet
Peripheral artery disease
Hyperdirosis
Varicose veins
Mater Hospital, North Sydney, NSW
Vascular Associates Camperdown
Suite 9, Level 2
54–60 Briggs Street
Camperdown NSW 2050
T: (02) 9550 4733
F: (02) 9550 4421
Biography
Dr Raffi Qasabian is an experienced vascular surgeon who treats a wide range of conditions that affect the blood vessels. He has particular interest in resolving cirulatory issues in the chest area as well as blood clots in peripheral areas.
Dr Raffi Qasabian is a highly trained vascular surgeon with a busy practise that specialises in aneurysms, carotid artery surgery, peripheral arterial disease, varicose vein surgery, reconstructive venous surgery and stenting and vascular trauma. Raffi has expertise in performing minimally invasive vascular interventions such as balloon angioplasty and stent grafting.
Following completion of his surgical studies in Australia, Raffi undertook a fellowship year at St Thomas' Hospital (UK) in 2007 where he gained valuable experience in open and endovascular surgical techniques. He is a member of the Australian and New Zealand Society of Vascular Surgeons and is the immediate past chairman of the NSW State Committee of the Royal Australasian College of Surgeons where he served for 9 years.
Raffi is passionate about education; he convenes teaching courses and is often asked to speak at local and international meetings. He regularly gives lectures for medical students and provides teaching to surgical candidates preparing for their part II fellowship exams.
Raffi also has a clinical appointment at Tamworth Hospital where he provides general vascular and dialysis access services to rural NSW. He has been attending teaching hospitals in Armenia, where he is providing charity services to further the field of vascular surgery.
Affiliations & Memberships