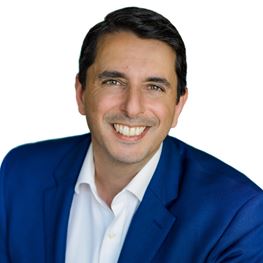 Areas of Interest
Management of neck and back pain
Persistent post-surgical pain
Neuropathic pain
Overuse MSK injuries
CRPS
St Vincent's Private Hospital Brisbane, QLD
St Vincent's Private Hospital Northside, QLD
Level 5, North Lakes Specialist Medical Centre
6 N Lakes Dr,
North Lakes QLD 4509
T: 07 3391 1711
F: 07 3112 6885
QPain
401 Milton Road
Auchenflower QLD 4066
T: 07 3391 1711
F: 07 3112 6885
Biography
Dr Ramsey Jabbour is a dual qualified Specialist Pain Medicine Physician and Specialist Occupational Physician consulting at St Vincent's Private Hospital Northside and St Vincent's Private Hospital Brisbane.
Dr Jabbour specialises in chronic pain and minimally invasive neuromodulation techniques, including radiofrequency ablation and advanced neuromodulation for example spinal cord and dorsal root ganglion stimulators. These techniques are used to minimise the effects of pain, reducing pharmacological therapy and improving patients' quality of life.
Dr Jabbour completed his medical degree in 2001, from University College London, in the United Kingdom. He successively trained as a General Practitioner gaining a Distinction in his UK College Membership exams. Following this, he worked in the City of London, gaining experience in occupational health, injury management and musculoskeletal injuries.
In 2008, he emigrated to Australia, where among other roles, he worked for over five years as a Senior Medical Officer at two large LNG construction sites, both in an onshore and offshore environment. During this time, he completed his training as an Occupational Physician, gaining the Deane Southgate Award for the Fellow graduating, with the highest aggregate mark for the written and practical examinations. Subsequently, he undertook further training in Pain Medicine and gained the Merit Award in the Pain Medicine fellowship examinations (FFPMANZCA).